Cockney Rhyming Slang Poster
Reviews
"Loved putting this little gem above my fireplace, thank you my old mucker!"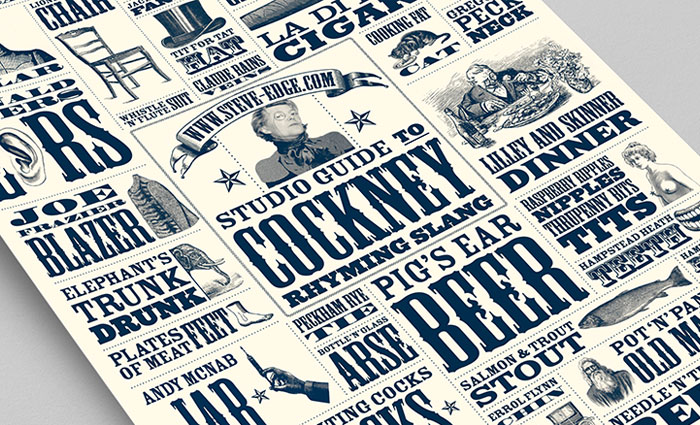 Have a butcher's at this tutti frutti! Our favourite cockney rhyming slang all brought together in a fun graphic poster, bringing the old London language back to life.
Product Details
£

20.00
Our revised Cockney Rhyming Slang poster which has been updated following the events of Covid-19 is now available.
Lithographically printed on 270gsm Colorset.
42.0 x 59.4cm / 16.53 x 23.39 inches, A2.
Reviews
"Loved putting this little gem above my fireplace, thank you my old mucker!"