Reviews
"Certainly is a showstopper, just like you! Thanks I love it"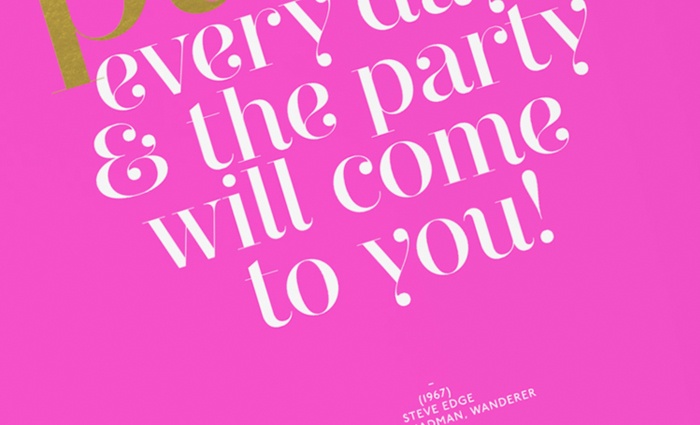 Could there be a better motto to live by? Now sporting a fluoro pink background and shimmering gold text, this poster is sure to stand out on your wall.
Product Details
£

30.00
Colour lithographically printed on 350gsm paper in Pantone 806U. "Party" has been produced with a beautiful gold ink: 871C.
42.0 x 59.4cm / 16.53 x 23.39 inches, A2.
Reviews
"Certainly is a showstopper, just like you! Thanks I love it"