Presentation is the Key to Success Poster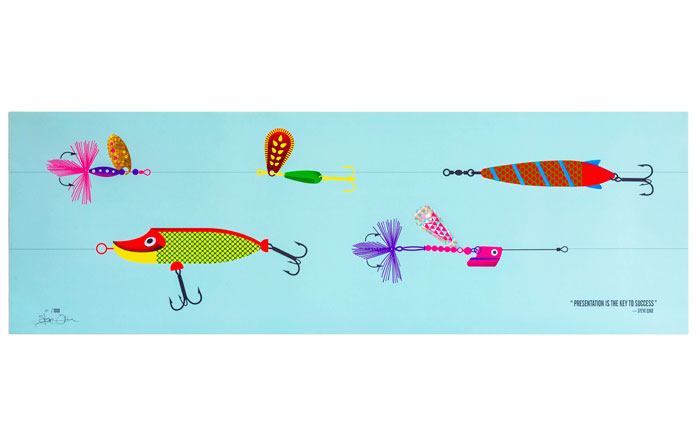 Steve is a firm believer in the power of presentation. This belief is borne out in every aspect of his day-to-day life, from the way he presents himself to the way he presents his work.
One of Steve's lifelong passions, and a pastime that perfectly captures the importance of presentation, is fishing. Taking the time to prepare and craft the perfect lure to present to the fish is critical to success.
This poster reflects this belief, and the specialised printing process involved seven fluoro pantone colours and five foils, further highlighting the impact of thoughtful presentation.
Product Details
£

24.00
Litho print on 200gsm Heaven 42, with 7 specials including 5 neon inks and 5 special foils.
800 x 260mm.