Reviews
"Takes pride of place in my office at home, I love it, Steve you're an angel!"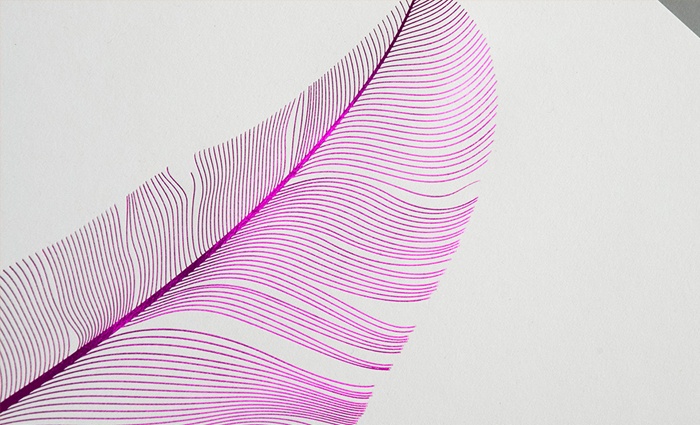 Steve is a strong believer that 'all of us are angels with but one wing, we just need to embrace each other to fly'. This simplistic poster featuring a beautiful, intricate feather is the perfect way to bring a bit of Steve's optimism and colour into any room.
Product Details
£

30.00
One colour lithographically printed on 270gsm Colorset, Pantone Cool Grey 10.
Feather has been produced with beautiful Fuchsia foil in 571XL.
42.0 x 59.4cm / 16.53 x 23.39 inches, A2.
Reviews
"Takes pride of place in my office at home, I love it, Steve you're an angel!"